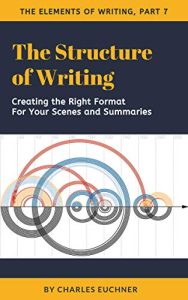 English | 2013 | ASIN: B00994N3FC | EPUB | pages: 72 | 0.5 mb
"The great book of Nature," Galileo said, "is written in mathematical language and the characters are triangles, circles, and other geometric figures."</b?
You could say the same about writing. Every story, essay, description or analysis needs to take a clear form. Stories usually take the shape of a narrative arc. But you can use other shapes – lines, circles, and triangles – to structure a piece.
The Structure of Writing, Volume 7 in The Elements of Writing, offers the concise how-to guide for managing whole pieces of writing––from memos to reports, from articles to books.
Whatever you want to write, this concise ebook shows the way.
Download