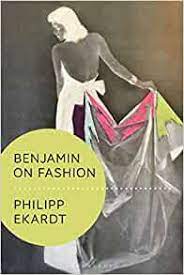 English | February 20, 2020 | ISBN: 135007599X | EPUB | 256 Pages | 7.6 MB
Benjamin on Fashion reconstructs and redefines Walter Benjamin's complex, fragmentary and yet influential fashion theory that he developed in the Arcades Project (1927-1940) and beyond, while situating it within the environment from which it emerged – 1930s Parisian couture.
In this insightful new book, Philipp Ekardt brings Benjamin into
discussion with a number of important, but frequently overlooked sources. Amongst many others, these include the German fashion critic Helen Grund, who introduced him to the contemporary fashion scene; Georg Simmel's fashion sociology; Henri Focillon's morphological art history; designs by Elsa Schiaparelli and Madeleine Vionnet; films by L'Herbier and others starring Mae West; and the photography of George Hoyningen-Huene and Man Ray.
In doing so, Ekardt demonstrates how fashion and silhouettes became grounded in sex; how an ideal of the elegant animation of matter was pitted against the concept of an obdurate fashion form; and how Benjamin's idea of 'fashion's tiger's leap into the past' paralleled the return of 1930s couture to the depths of (fashion) history. The use of such relevant sources makes this crucial for understanding Benjamin both as a thinker and a cultural theorist.
Download:
http://usafiles.net/1T2x/Benjamin_on_Fashion_(Walter_Benjamin_Studies).epub