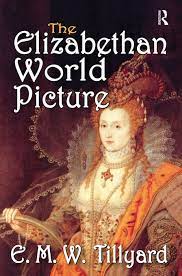 English | September 22, 2017 | ISBN: 1138535435, 1412818494 | EPUB | 126 Pages | 0.7 MB
This illuminating account of ideas of world order prevalent in the Elizabethan Age and later is an indispensable companion for readers of the great writers of the sixteenth and seventeenth centuries Shakespeare and the Elizabethan dramatists, Donne and Milton, among many others. The basic medieval idea of an ordered Chain of Being is studied by Tillyard in the process of its various transformations by the dynamic spirit of the Renaissance. Among his topics are: Angels; the Stars and Fortune; the Analogy between Macrocosm and Microcosm; the Four Elements; the Four Humors; Sympathies; Correspondences; and the Cosmic Dance ideas and symbols that inspirited the imaginations not only of the Elizabethans, but also of the Renaissance as such.
This idea of cosmic order was one of the genuine ruling ideas of the Elizabethan Age, and perhaps the most characteristic. Such ideas, like our everyday manners, are the least disputed and the least paraded in the creative literature of the time. The province of this book is some of the notions about the world and man that were quite frequently taken for granted by the ordinary educated Elizabethan; the commonplaces too familiar for the poets to make detailed use of, except in explicitly educational passages, but essential as basic assumptions and invaluable at moments of high passion.
The objective of The Elizabethan World Picture is to extract and explain the most ordinary beliefs about the constitution of the world as pictured in the Elizabethan Age and through this exposition to help the ordinary reader to understand and to enjoy the great writers of the age. In attempting this, Tillyard has brought together a number of pieces of elementary lore. This classic text is a convenient factual aid to extant interpretations of some of Spenser, Donne, or Milton.
Download: