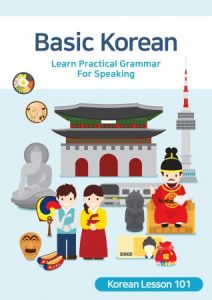 English | 2020 | ISBN: 8967842422, 9788967842420 | 323 Pages | EPUB (True) | 10 MB
Many Korean learners say that the Korean language is difficult to learn. It is because unlike English, there are many complex endings and particles in the Korean language. For this reason, the existing Korean textbooks for foreigners have mainly covered a large number of "Grammars," which may not be used often in real conversation.
The way you "have been learning" Korean
Lengthy & Boring, Impractical, Grammar & Text-based
The way you "will learn" Korean with this book
Simple & Easy, Practical, Conversational-based
Many students have often asked us if there is a book which specifically focuses on real conversational grammar because they put a lot of effort into learning Korean, but they still can't even speak a word. The problem was not them, but learning materials and methods because learning a language is not about memorizing a large number of grammars. It is about how to use them in real conversation.
We genuinely hope that through this book, many Korean learners who have difficulty learning Korean can speak Korean with confidence.
Download
http://usafiles.net/16P5/Basic_Korean_Learn_Practical_Grammar_For_Speaking.epub