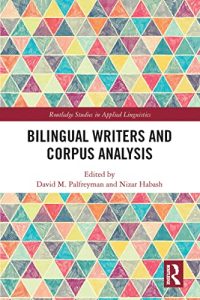 English | 2022 | ISBN: 103202562X | 280 Pages | PDF (True) | 4 MB
This innovative volume is one of the first to represent the usage of bilingual writers in both their languages, offering insight into language corpora as extremely valuable tools in contemporary applied linguistics research, and in turn, into how much of the world's population operate daily.
This book discusses one of the first examples of a bilingual writer corpus, the Zayed Arabic-English Bilingual Undergraduate Corpus (ZAEBUC), which includes writing by hundreds of students in two languages, with additional information about the writers and the texts. The result is a rich resource for research in multilingual use and learning of language. The book takes the reader through the design and use of such a corpus and illustrates the potential of this type of corpus with detailed studies that show how assessment, vocabulary, and discourse work across two very different languages.
This volume will be of interest to scholars, policymakers, and educators in bilingualism, plurilingualism, language education, corpus design, and natural language processing.
Download
http://usafiles.net/1wBs/Bilingual_Writers_and_Corpus_Analysis.pdf