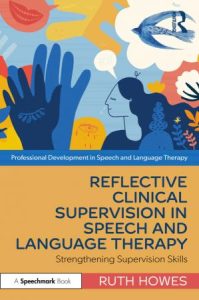 English | 2022 | ISBN: 9781003226772 | 310 pages | True PDF | 3.38 MB
This book de-mystifies supervision in speech and language therapy, focusing on the practicalities and pitfalls. Clinicians are encouraged to reflect on their individual style as a supervisor and the tools they utilise to make a successful supervisory relationship.
Drawing on previous experience, Howes offers a combination of reflective, solution-focused, and strengths-based approaches, covering topics such as
The importance of the supervisory conversation
Ways to ensure conversations are reflective and appreciative, supportive yet challenging
The training needed to be effective supervisors and 'good supervisees'
The functions of supervision and how these change over time for each clinician, from learning new clinical skills to support in time and energy management
Practical resources for busy clinicians, making it a manual of insights and support for supervision in SLT
Reflective Clinical Supervision in Speech and Language Therapy will be an invaluable guide for all speech and language therapists who are either experienced or newly established supervisors supporting others with the complexities of casework and the stress of relationships in every busy working day.
Download
http://usafiles.net/16dQ/Reflective_Clinical_Supervision_in_Speech_and_Language_Therapy.pdf