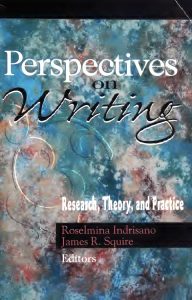 Edited by: Roselmina Indrisano, James R. Squire
At a time when long-treasured forms of the printed word compete with technology for the time and attention of children and adolescents, it is critical for teachers to help students respond to the written word and to master the craft of writing. Perspectives on Writing provides a foundation for the design of more effective classroom practice for teaching reading and writing. This volume brings together the contributions of several prominent scholars, who present significant theory and research on the development of writing, writing and reading relationships, the development of competence, classroom practice, and the assessment of writing. You'll also find a review of literature on class size, including IRA's resolution on the issue, and a recommended reading list with an annotated bibliography.
Published by International Reading Association.
Download