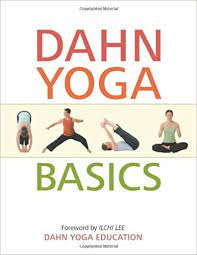 2008 | ISBN-10: 0979938880 | 142 Pages | PDF conv | 3 MB
This practitioner's guide details the fundamentals of Dahn Yoga's highly effective mind-body training system. The book features full-color photography and detailed explanation of basic Dahn Yoga exercise, including stretching, breathing, and meditation. This easy-to-use reference guide will help you perfect your postures as you learn the principles behind the practice. Dahn Yoga Basics is a must-have essential for all Dahn Yoga and holistic health enthusiasts.
Through clear, concise explanation, you will gain greater understanding of the human energy system, while also learning how to stimulate the flow of energy through your body. All stretching and breathing postures are fully illustrated with step-by-step instructions, which will help you achieve the ideal position for increased energy and stress relief. Inside Dahn Yoga Basics:
Full color photography and illustration.
Concise, easy-to-follow instructions for every exercise.
Fully illustrated explanation of the body's energy system.
Dahn Yoga posture chart and glossary.
Clear explanation of basic Dahn principles and philosophy.
Download: