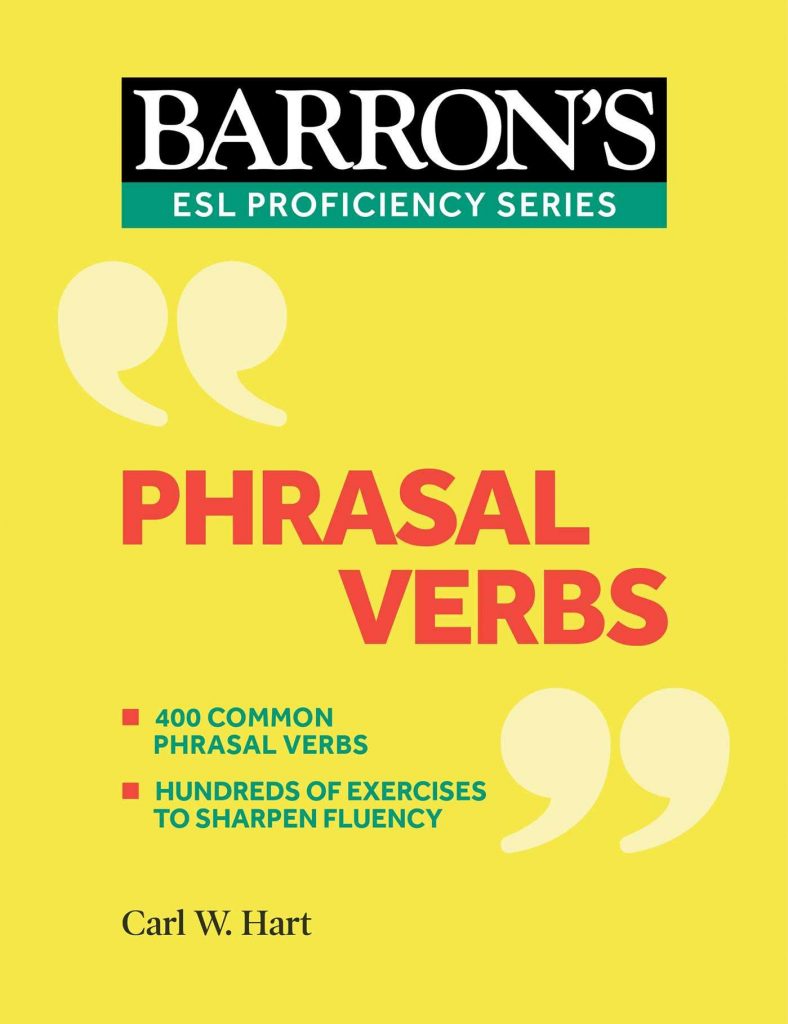 English | November 3rd, 2020 | ISBN: 971506267609 | 504 Pages | EPUB | 1.25 MB
Updated to reflect questions found on the most recent ESL tests, this book presents 400 common phrasal verbs as they are used in everyday English. Phrasal verbs are verbs combined with prepositions or adverbs. Familiarity with phrasal verbs and understanding their use as nouns (breakup, showoff, etc.) or adjectives (spaced-out, broken-down, stressed-out, and many others) is essential to ESL students.
Updated information includes: the most commonly used phrasal verbs; activities and examples that reflect our current technology and the world around us; an expanded introduction for the teacher with a thorough breakdown and explanation of phrasal verbs; and, a discussion of separable and inseparable phrasal verbs in Unit I, and more.
This book's hundreds of examples in context and hundreds of exercises will be extremely useful to ESL students who are preparing for TOEFL or who simply wish to improve their English.
Download:
http://usafiles.net/1P3N/Phrasal_Verbs_(Barron_s_ESL_Proficiency).epub