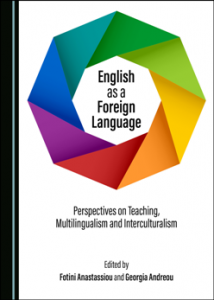 download English as a Foreign Language : Perspectives on Teaching, Multilingualism and Interculturalism by Fotini Anastassiou, Georgia Andreou
English | 2020 | ISBN: 1527542874 | 298 Pages | PDF | 2.28 MB
This book introduces the reader to the ongoing research on teaching English as a foreign language and highlights recent trends in theories of acquisition, teaching and development of communication and intercultural skills. As English as a third language is increasingly recognised as a common world reality, research around this particular subject certainly provides useful answers to questions regarding the most desirable pedagogical method when teaching it at school, the strategies that students use when learning foreign languages, the best age for introducing additional languages in the school curriculum, and the attitude of pupils when learning a foreign language, and English in particular, given its global significance.
The contributions gathered here will give the reader a general idea of where research on English as a foreign language is heading now in the areas of teaching, pedagogy, intercultural and multilingual studies and teaching students with learning difficulties. The authors situate their research in current debates in terms of theory and empirical data. They address issues of English as a foreign language in a wide variety of settings, countries and orientations, coming from Brazil, Bulgaria, Chile, Cyprus, France, Germany, Greece, Italy, Portugal, Turkey, the UK and the USA.
download