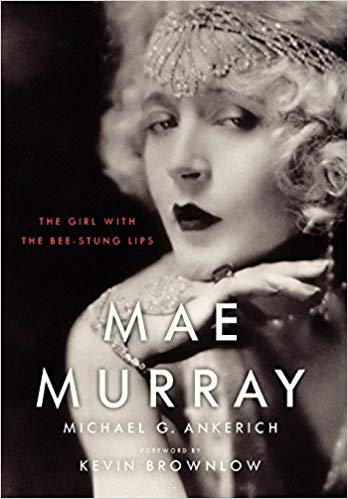 2012 | 393 Pages | ISBN: 0813136903 | PDF | 5.5 MB
Mae Murray (1885-1965), popularly known as "the girl with the bee-stung lips," was a fiery presence in silent-era Hollywood. Renowned for her classic beauty and charismatic presence, she rocketed to stardom as a dancer in the Ziegfeld Follies, moving across the country to star in her first film, To Have and to Hold, in 1916. An instant hit with audiences, Murray soon became one of the most famous names in Tinseltown.
However, Murray's moment in the spotlight was fleeting. The introduction of talkies, a string of failed marriages, a serious career blunder, and a number of bitter legal battles left the former star in a state of poverty and mental instability that she would never overcome.
In this intriguing biography, Michael G. Ankerich traces Murray's career from the footlights of Broadway to the klieg lights of Hollywood, recounting her impressive body of work on the stage and screen and charting her rapid ascent to fame and decline into obscurity. Featuring exclusive interviews with Murray's only son, Daniel, and with actor George Hamilton, whom the actress closely befriended at the end of her life, Ankerich restores this important figure in early film to the limelight.
Download:
http://usafiles.net/Xs4/Mae_Murray_The_Girl_with_the_Bee-Stung_Lips.pdf