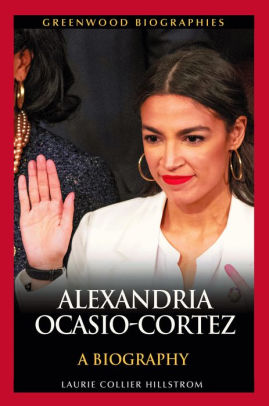 2020 | ISBN: 1440875375 | English | 168 Pages | EPUB | 2 MB
Since mid-2018, when she registered one of the biggest primary election upsets in the nation, Alexandria Ocasio-Cortez has emerged as one of the most influential voices of the progressive wing of the Democratic Party.
Few politicians have experienced a rise as meteoric as the one that Alexandria Ocasio-Cortez (or AOC, as she is commonly known) has experienced since her June 2018 Democratic primary upset victory over a powerful, longtime incumbent and her subsequent triumph in the November 2018 midterms.
This book will examine how the telegenic lawmaker-a life-long New Yorker of Puerto Rican descent-engineered that startling victory, why her life story and ideas made her such a focus of national attention, how she has used Twitter and other social media to amplify her calls for economic justice and civil rights equality, and why, since she took office in January 2019, she has come to be regarded as one of the most consequential and influential lawmakers in Congress. It will also help readers understand AOC's most deeply held political convictions, policymaking priorities, and personal principles.
Provides in-depth coverage of all aspects of Ocasio-Cortez's personal history and political career
Explains the values and beliefs that animate Ocasio-Cortez's political activism and policy priorities
Includes a bibliography of print and electronic products, including recommended websites, for further reading
Notes important dates in AOC's life and political career in a chronology.
Download:
http://usafiles.net/1N8K/Alexandria_Ocasio-Cortez_A_Biography.epub