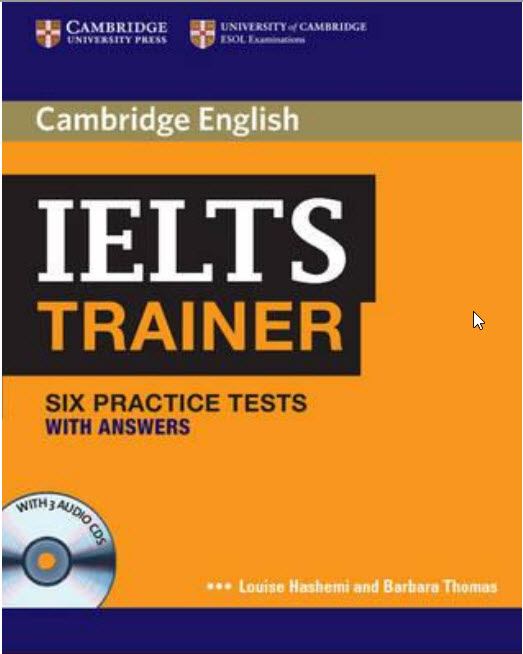 Cambridge IELTS Trainer is a book with 6 IELTS exams to prepare for IELTS from Cambridge English Language Assessment.
The book was written by Louise Hashemi and Barbara Thomas and considered as one of the official Cambridge preparation materials for IELTS.
IELTS Trainer Overview.
In this book, there are 6 IELTS tests with detailed instructions for completing tasks, as well as valuable tips for successfully overcoming the test.
All six tests are divided into two sections:
Training and Exam practice &
Practice Tests.
The first section contains two tests with step-by-step instructions for each task.
The second section includes four tests, but without any prompts.
At the end of the tutorial, you will be able to find answers to all the tests, as well as sample versions of the Writing tasks.
Also, to each entry in the Listening section, there are audio scripts.
download from usafiles
pdf
http://usafiles.net/2CZy/Cambridge_IELTS_Trainer_with_Answers.pdf
CDs Audio